The Nora image viewer runs in any web-browser, without installation or update issues. It provides features beyond the standard, such as real-time image resclicing (MPR), overlays, ROIs, 3D surface rendering and connectome/fiber viewer.
Besides medical image file formats like DICOM, NIFTI and BRUKER, the viewer has functionalities to show other common formats like json, jpeg, png, pdf. With this, you will always have all relevant data at one glance. The viewer is highly customizable: For different projects, it can be configured with preset schemes to automatically load specific datasets with specific settings.
The viewer also works as a standalone offline tool: Without installation, simply drag and drop your local files into the browser and use all of the useful features.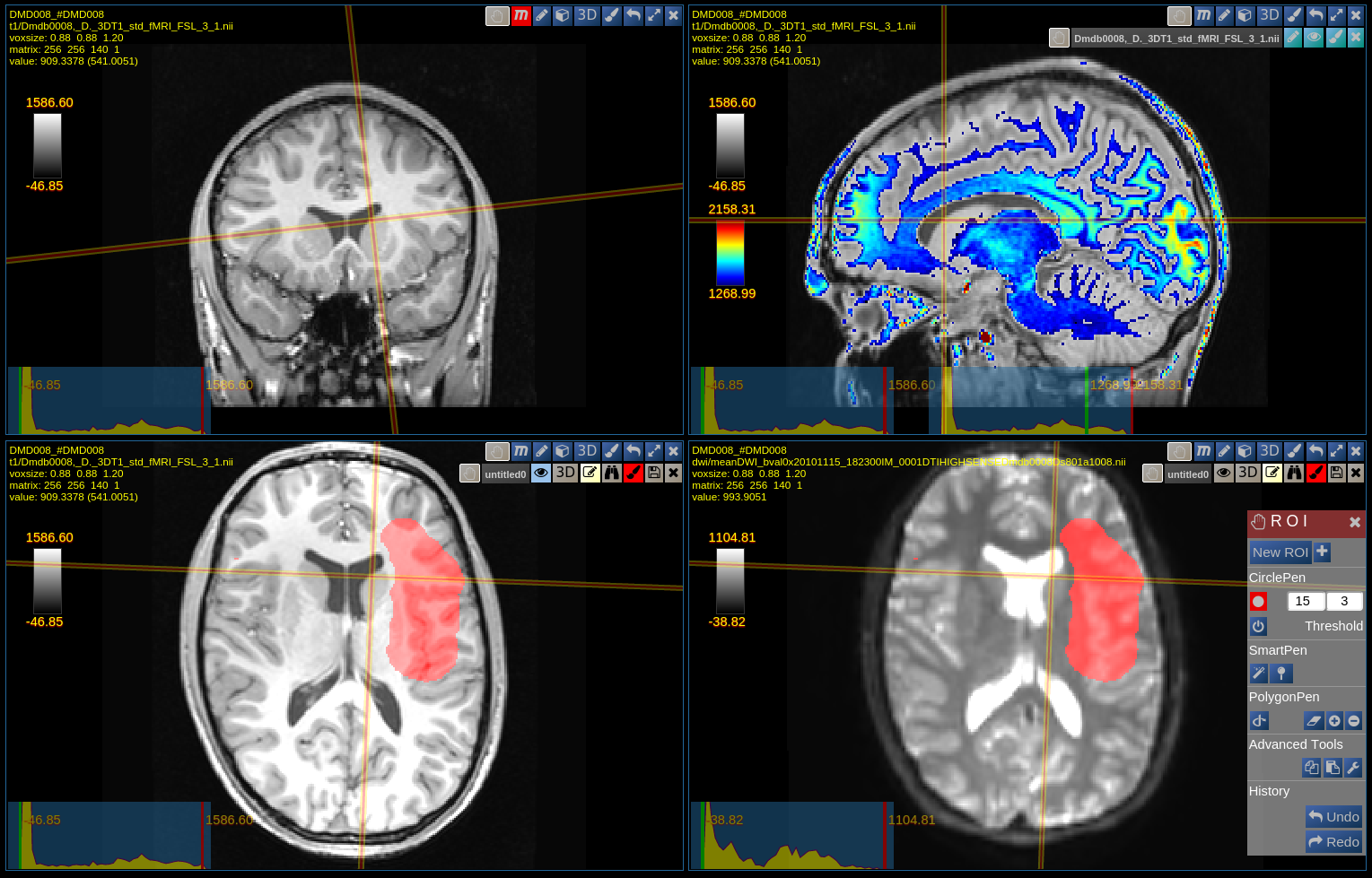 Image viewer: All standard features are available, such as correct interpretation of 3D orientation information, real-time reslicing (MPR reconstruction), slicing of different images in same voxel space, overlays and rois.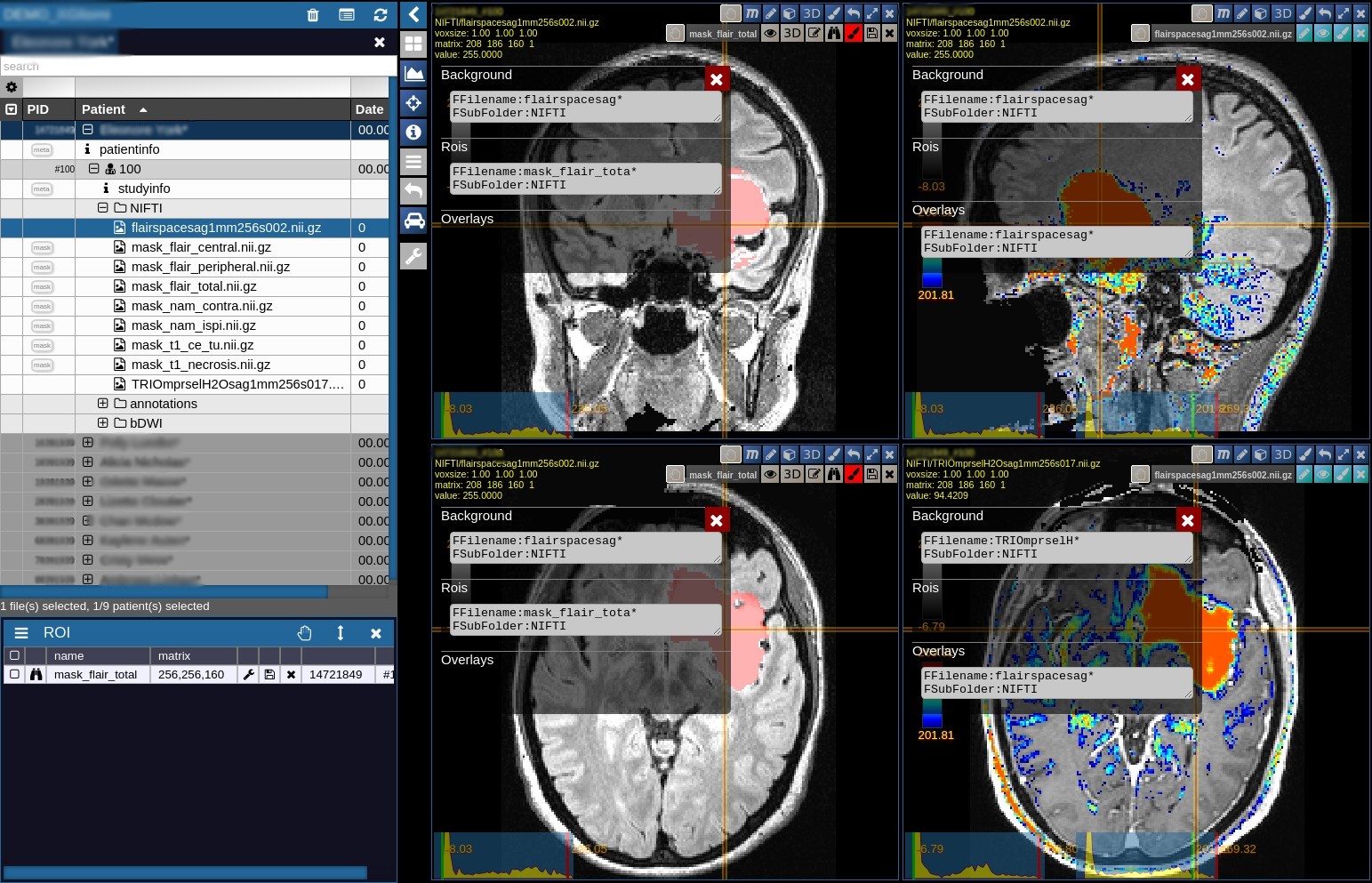 Smartloader: Define which images / metadata you want to automatically load when selecting a patient from your project, for example "Load the flair MRI scan as an orthoview and overlay with a PET image from another session", or "In a longitudinal study, load all available flair images for each visit in different sub-windows."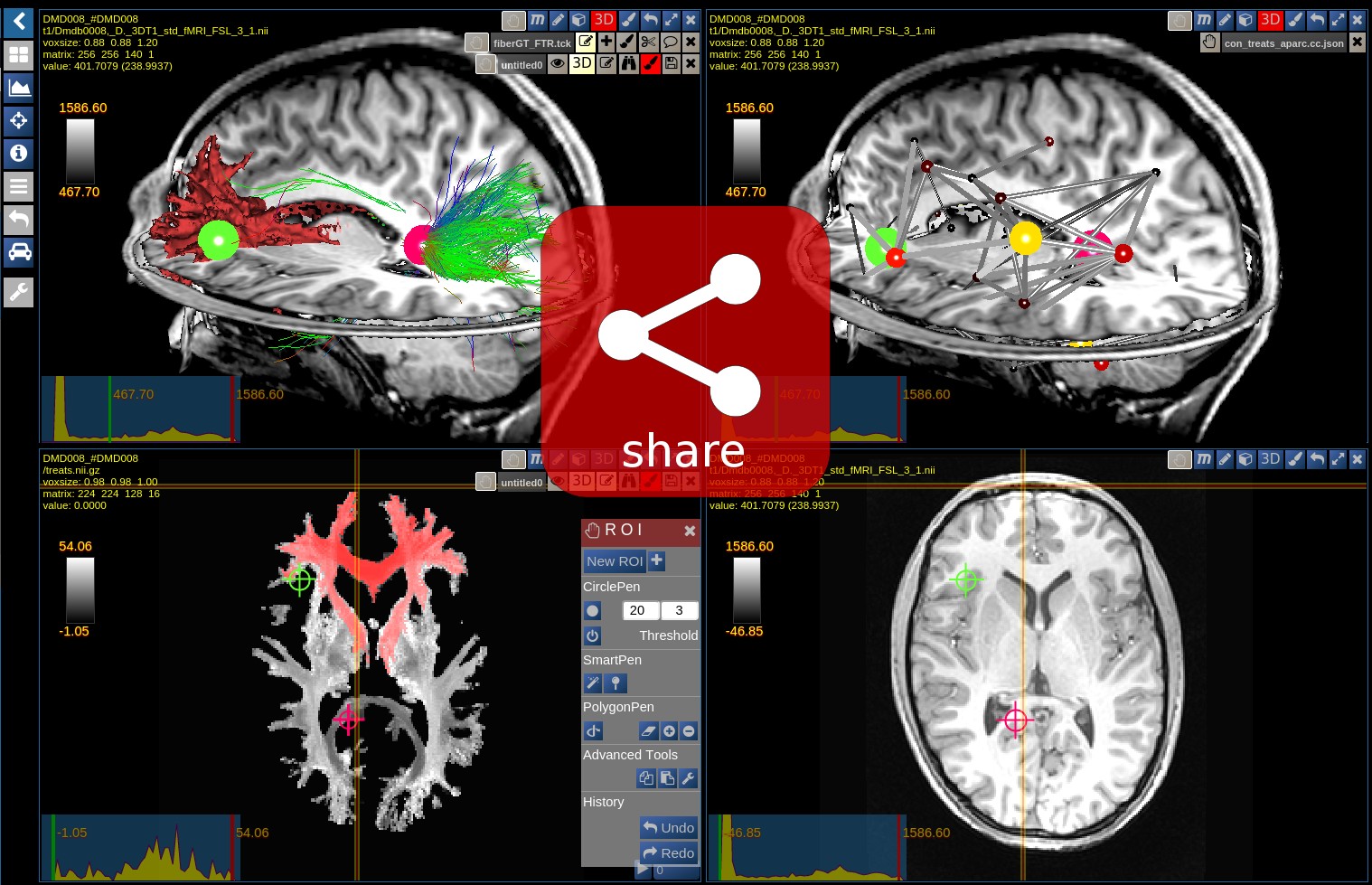 Smartlink: Create an "interactive snapshot" of your current view and send a shared link to your colleague. In his webbrowser, the exact same configuratin will be displayed.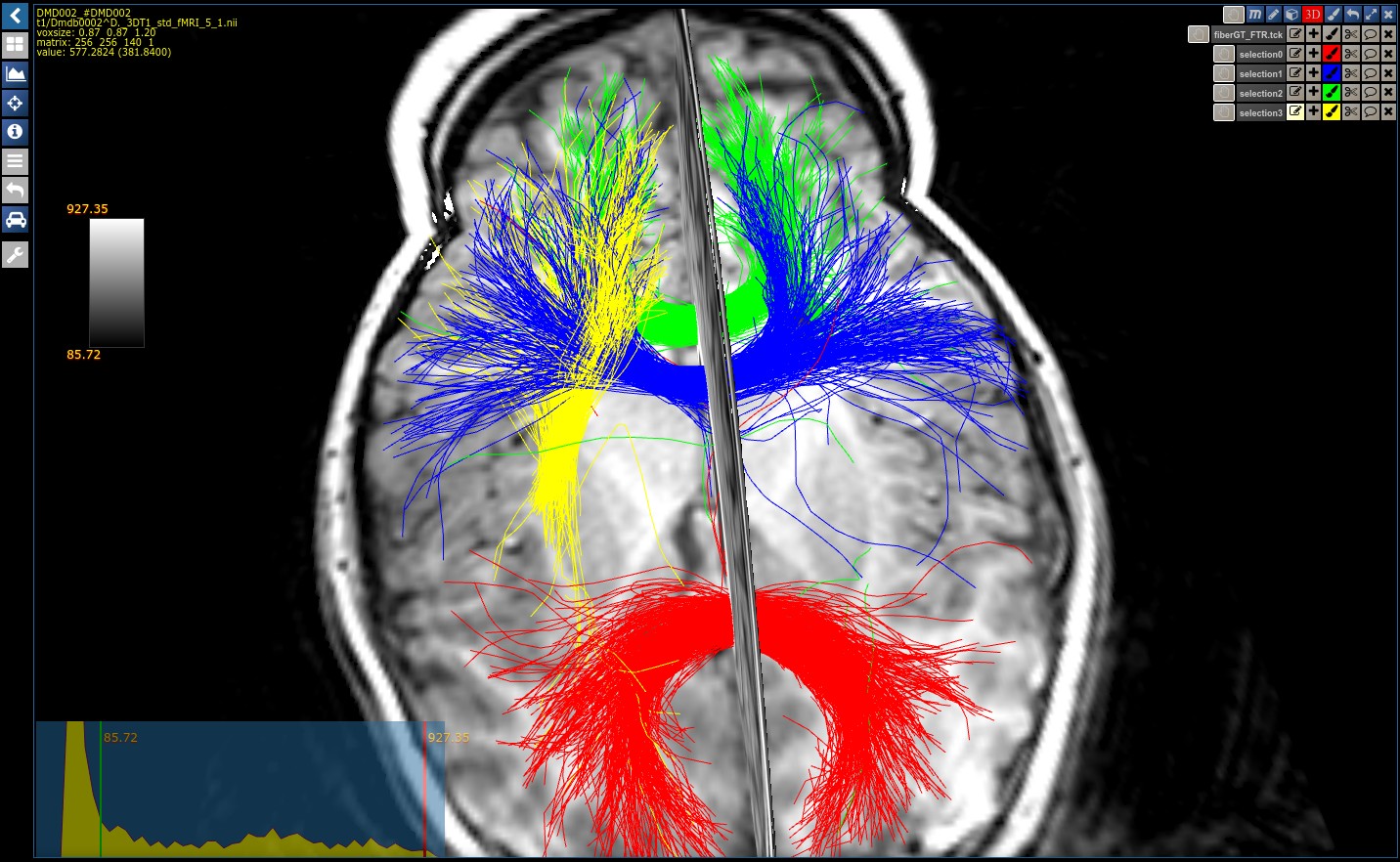 MRI Tractogram Fibers: The fiber viewer provides features beyond the standard: Navigate in 3D and follow tracts interactivley and in real time using the optimized octtree functionality.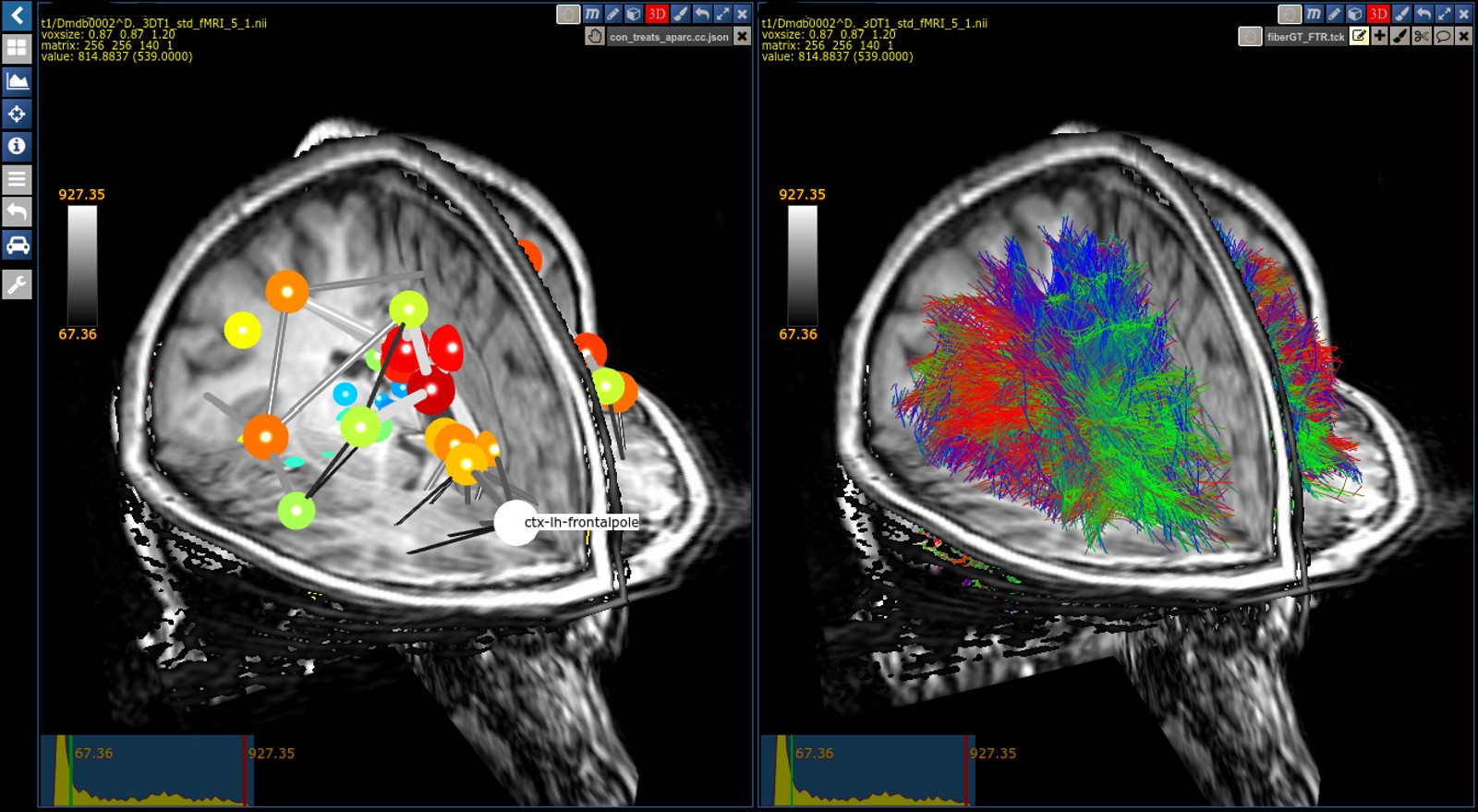 MRI Tractogram Connectivities: Navigate through the brain and explore the connectivites.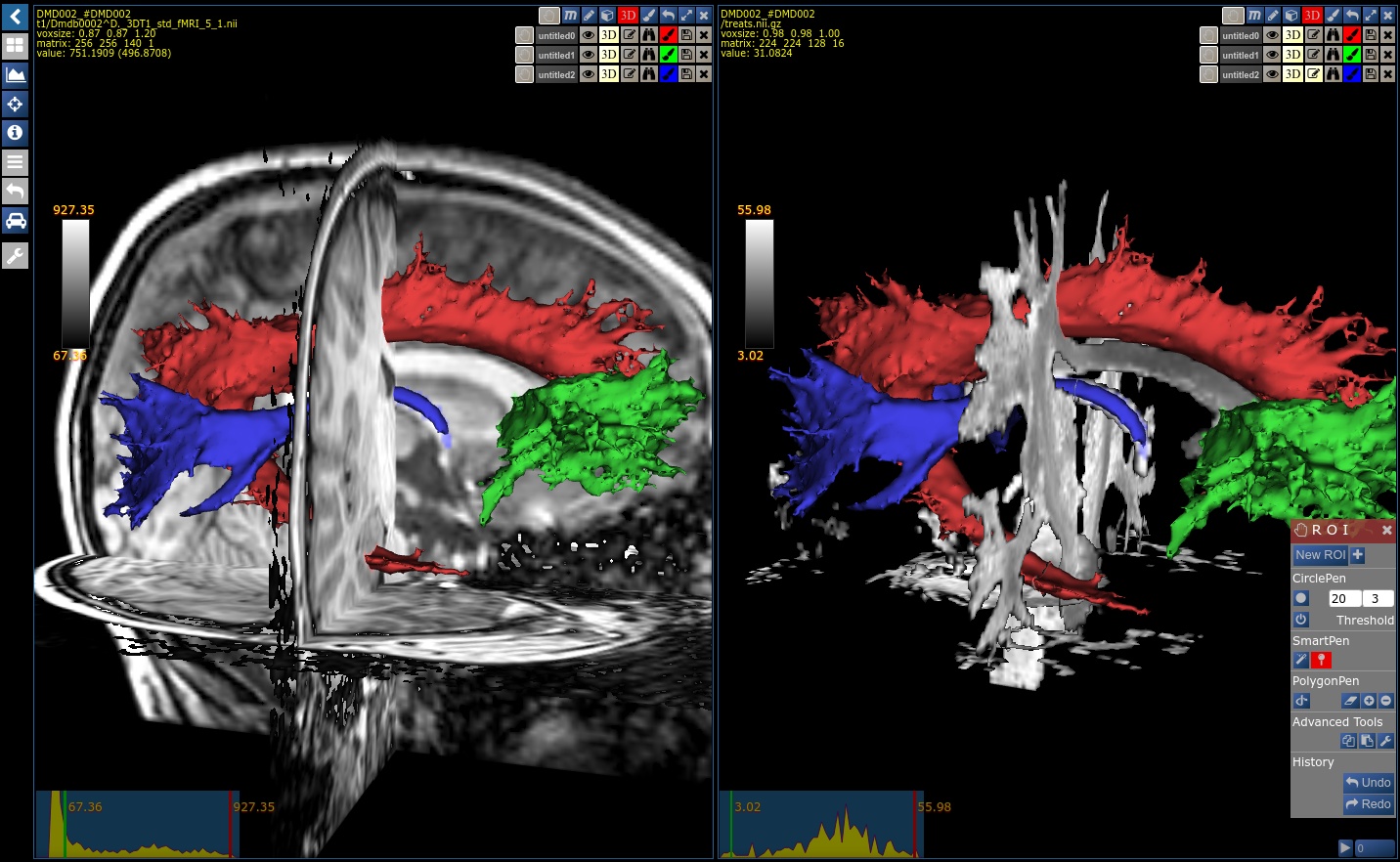 MRI Tractogram Segmentations: Interactivley segment tracts in real time based on a machine learning algorithm.